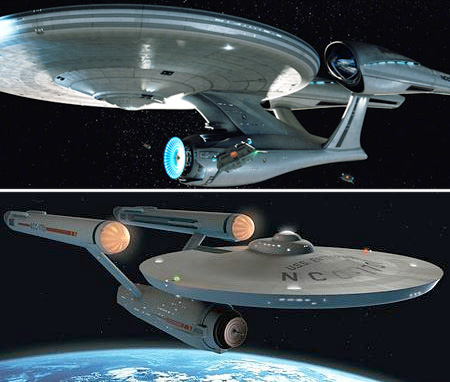 Story
Conditions
Odessa. Five weeks of vacation out on the beach of the Black Sea with barely a job except maybe the occasional shopping and cooking. Three weeks of them  at an outside temperature of about 35°C, and water temperature of super refreshing 12°C. This creates ideal conditions to unfold the power of imagination.
Shipyard
There are actually a shipyard in Odessa. Unfortunately, like so much in the post-Soviet space, this is broke long ago and is not realy operated. In my mind I worked it to a shipyard for Starfleet: I decided to finally make the classic Enterprise. I've trid it several times before my vacation and now knew how to proceed. My shipyard needed now raw materials.
Commodities
It also turned out to be difficult to come in Odessa to suitable raw material (paper). The paper so often sold as origami paper, has in best case the quality of a normal printer paper with the density of 80g / m². It was too thick for my project. So I needed a thinner but no less durable paper. In the end, on the edge of town I found what I was looking for so long. The paper had not only the desired quality, but was also in two colors.
Enterprise: Sample
Before starting work, I feared that the model could not succeed, and so I initially decided to tinker a small sample version. The problem with many of my models, is the lack of reference points and lines. This means that I deviate frequently in my models of the bisectors (90°, 45°, 22.5°, etc.) and work more by feel. These deviations are especially common when the model is still in the design phase. On the other hand, these differences make it difficult for me equally to be able to remember my own steps. With the smaller model, I wanted to test only a few steps to get more reference points, and afterwards to fold cleanly.
The little model was in fact not very successful,
but it provided me with valuable experience, what I could do better and above all convinced me to switch from the classic NCC-1701 on the version of the Abrams reboot, which design I personally like mor than classical.
Production
Among all the different colors, that were available to me, was neither silver nor gray. But they were, as already mentioned, at least two colors. Strictly speaking, one side was colored and the other white. So I chose a piece of blue and white paper. I decided to make the main color white and only at the point where I'll put the deflector dish, invert the colors so that they turn blue. The model was not yet dry when I could clearly see it already: This enterprise would be perfect.
A pair of images
                                             and the work goes on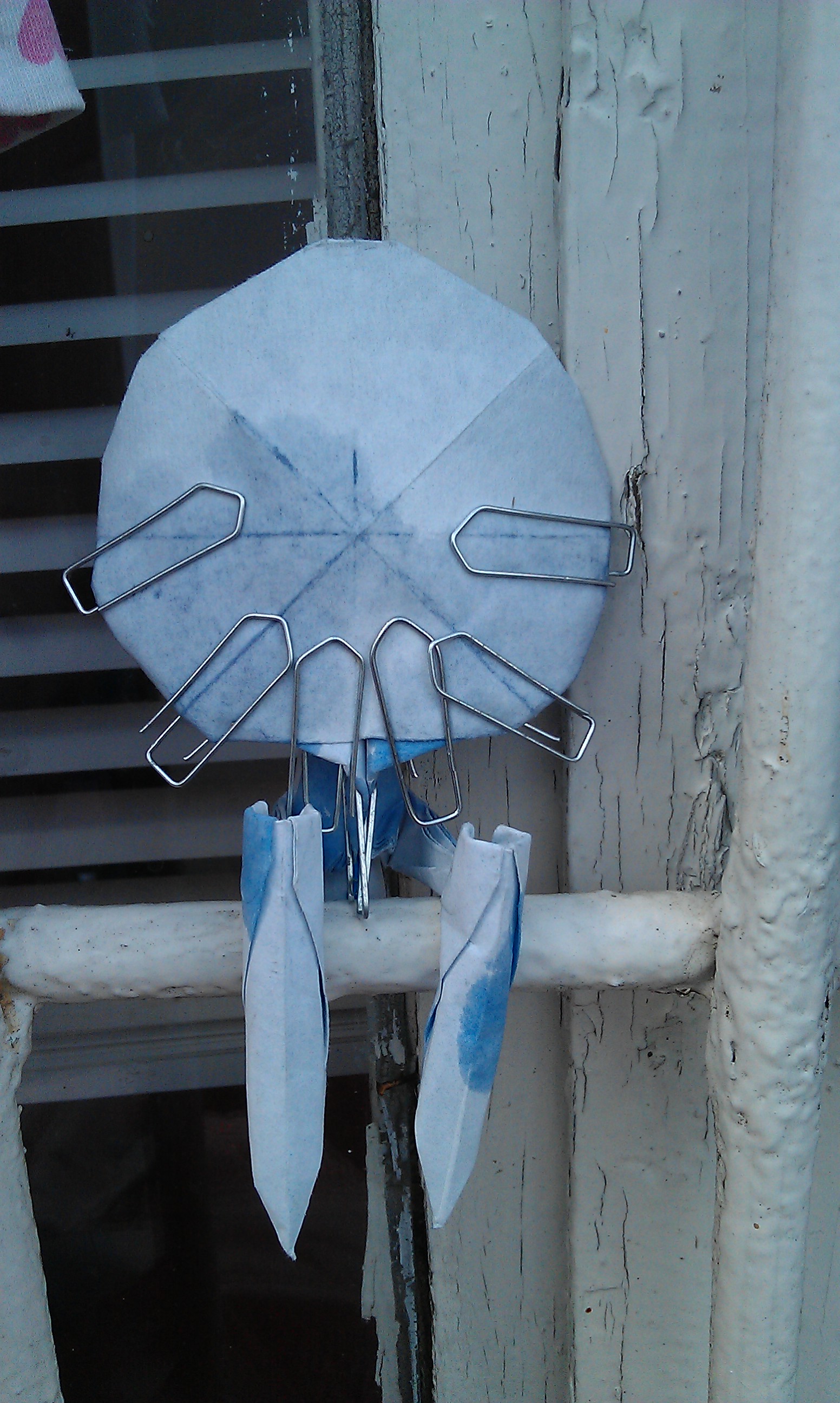 Crew
Now the ship needed was a crew. I have buid human figures before and as I was on the origami convention, I saw some model's smaller males with heads of dragons, devils heads, etc.
Of course were my figure not so sophisticated, but quite expandable and if they even composed suitable color, then you could rebuild the team of Enterprise.
Now I had everything I needed. First I folded the upper body of a science officer
and then out the black paper also the legs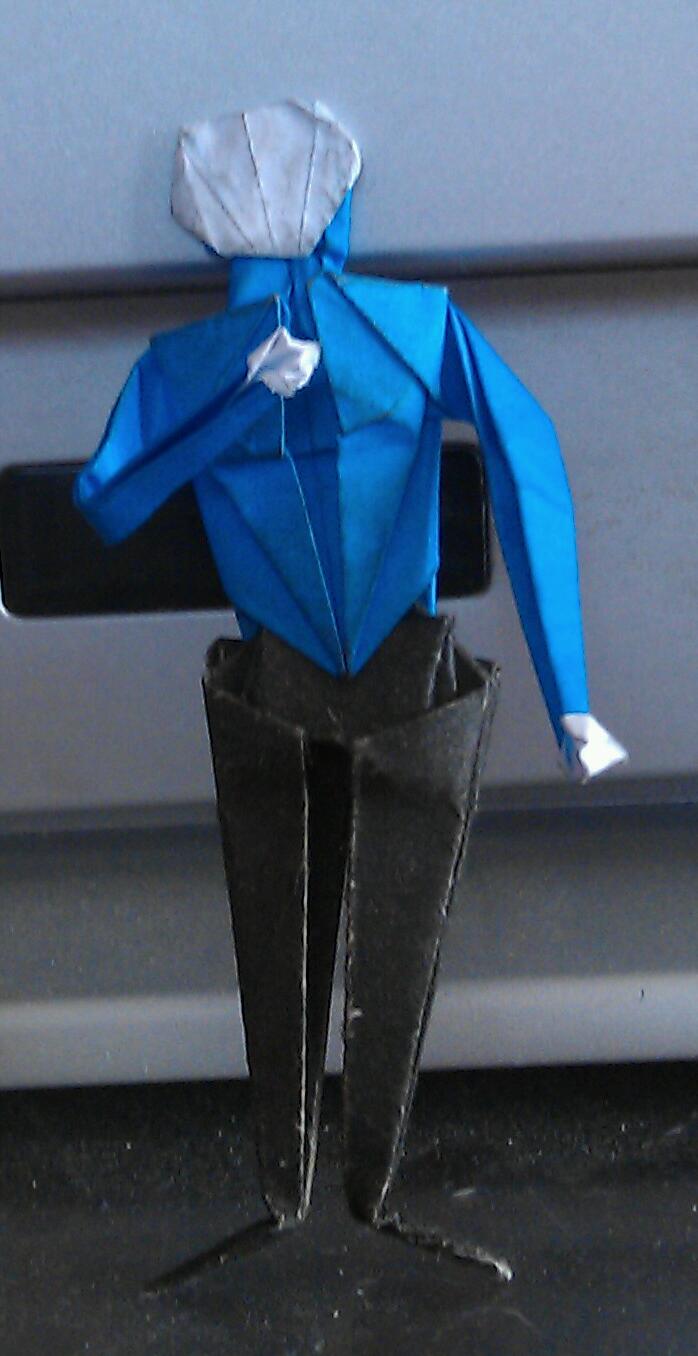 We call it at this point just once "McCoy". Quickly were "Kirk", a nameless redshirt, "Sulu" and "Scotty" finished.
With this, the Enterprise crew was ready.
ADDENDUM
Currently I am still working on the uniform of the team and on their faces. The poor went after all without her boots. That is why …